Now Providing Online Therapy


And now these three remain: faith, hope and love. But the greatest of these is love. (NIV)
1 Corinthians 13:13
/
Marriage/Couples Counseling
The Average Couple Waits 6 Years Before Seeking Help for Marital Problems



Have you been feeling lonely, depressed, or anxious because of relationship problems? Do you want your best friend back? Do you find your relationship is marked by conflict, sadness, distance, and frustration? This affects every area of your entire life. You may see how it darkens your moods, damages your physical health, and even upsets your children, other family members, and friends.
You are not alone. Most couples live with unhappiness for far too long before seeking marriage counseling or couples counseling. Marriage can be one of the most challenging relationships that we have in this life, but we also know that it should be one of the most wonderfully fulfilling relationships.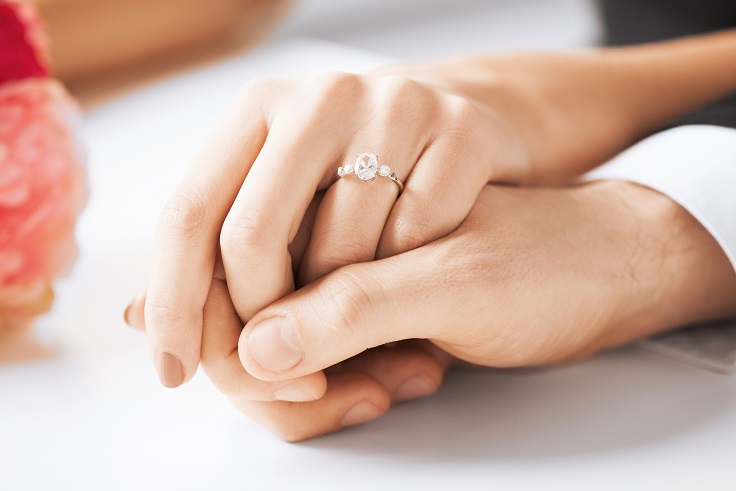 Have you been feeling like…

You've become just roommates?
You're exhausted from trying so hard?
Are you distant from your spouse and long to connect?
You lack communication?
You have the same fights over and over again without resolution?
The love you once felt has been replaced with tension and frustration?
You constantly fight over the kids, household chores, sex, or money?

Most of us want the same things from our marriage or relationship. We want it to be a safe place in the world, a place of refuge, and to know that our partner is in our corner. Sometimes we lose sight of our original vision for our relationship as life gets busy and our relationship changes over time. If you may find yourself struggling through and missing each other, marriage counseling can help. This is a very painful and difficult place to be and it doesn't have to stay this way.
There is good news, with the help of a compassionate couple's therapist you can get back to feeling fulfilled and satisfied in your relationship.
Through marriage counseling, you can save your relationship and:
Reconnect with your partner
Be that "soft place to fall" for each other again
Communicate what you need and want in ways your partner can hear
Makeup quickly after disagreements
Communicate so that you both feel valued and cared for
Trust each other again
Create higher levels of intimacy, trust, and satisfaction

Your Relationship can be a Joy Again, Not Draining You Emotionally!
I'm glad you are here!
Using Emotionally Focused Therapy (EFT), one of the best validated and most effective approaches to changing distressed couple relationships, we will work to recreate those secure, loving bonds. EFT is usually a short-term, structured approach to couple therapy formulated in the early 80′s by Drs. Sue Johnson and Les Greenberg.
Is EFT Successful?
EFT is remarkably successful and targets the core emotional bond of the couple. EFT reflects the most recent research on relationship distress and satisfaction, the bonds of adult love, and the power of emotion. Based on the neuroscience of adult love and bonding, EFT is validated by 25 years of scientific research. Studies find that more than 7 out of 10 couples treated with EFT move from distress to recovery and approximately 90% show significant improvement. At the cutting edge of the new era in couple and family therapy, EFT offers a systematic map, not just to conflict reduction but to the creation of safe emotional connection and recovery.
EFT is evidence-based. This means that the treatment has sound research supporting its effectiveness. It targets your emotional bond, whereas other models of couple's counseling focus on behaviors or communication techniques. EFT goes to the root; the emotional attachment and it does not take sides. Often couples think that the therapist is going to define who is right and who is wrong, but EFT is not a judge. Instead, EFT looks at the dance between the two of you and the role each person plays in getting disconnected, and how to change the music.
EFT holds that you are wired to love. It's in your DNA, so no matter how much you struggle in relationships, the ability to love and be loved is in you. Our relationships protect us. If we have someone to turn to when life is stressful, we are better able to manage the difficulty. Given a little safety and a little clarity, you two can get on the right path to a better and more secure marriage/relationship.

Even if you're feeling hopeless right now, it is possible to shift your relationship and get it back on track…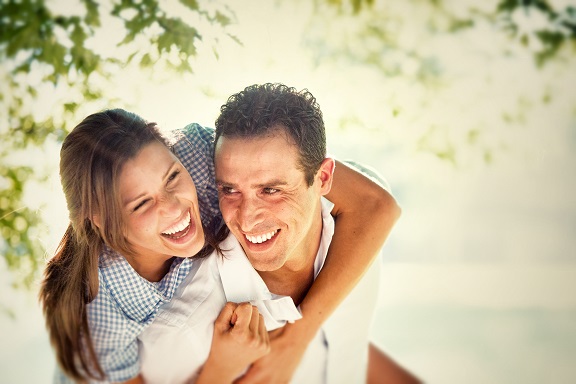 Want to Find Your Best Friend Again?

All couples go through challenges. We are often not taught the skills needed to navigate marriage or relationships. Seeking an experienced marriage/couple's therapist can help you get back to each other, to reach for and lean on each other again. If you are at a loss as to how to begin to save your relationship now is the time to meet with a couples/marriage therapist.

Together, we can work to save your relationship and open the doors to those lost feelings of love for one another.

In fact, couples or marriage therapy can help you have a positive, loving relationship that will strengthen your confidence, lighten your mood and fill you with energy and hope. It can help you:
Hug, kiss, and cuddle frequently
Have fun together and comfort each other
End the feelings of loneliness and isolation
Have a better-than-ever sex life
Ask for and receive the support you need and
Value and appreciate your differences and what they bring to your relationship
You May Still Have Questions About Therapy…
Is Couples Therapy Expensive?
Couple therapy is an investment in yourself and your relationship. By developing a healthy, lasting connection with your partner you can significantly reduce symptoms of stress and anxiety that can arise in times of conflict. Additionally, taking time to grow your relationship now can help you avoid potentially expensive and damaging divorce proceedings. I will work with you to make therapy affordable for you. I accept BlueCross BlueShield and United Health Care Insurance.
What If Therapy Makes Things Worse?
Remember the average couple waits six years before seeking help. Deciding not to get help for a problem right now means the problem will likely become larger. Your relationship – and each of you – is going to change because change is inevitable. Couples counseling can help you and your relationship to change for the better. Are you ready to get back to the relationship you are longing for?
What If Other Issues Come Up?
It is true that working on your relationship may reveal issues that are lurking beneath the surface. You are seeking counseling because you need help to address issues. I will provide you with a caring, compassionate, and confidential environment where you can feel safe working through any issues that arise.
Why not step out of the negative and painful cycle that has you trapped?
I Can Help
As a marriage and couple therapist, I can help to open the door to find your lost love and friendship. I have the therapy experience, credentials, skills, and a warm empathic heart to help you save your relationship. You can begin to express your needs for love, connection, and comfort that has been pushed down or hidden by harsh words, and patterns of negative conflict. These negative cycles often feel impossible to change but change can occur. You can get back to the love that once drew you together. You can rediscover the love that binds and saves you from separation or divorce.
As a Licensed Professional Counselor Associate and Marriage and Family Therapist Associate, we will work together to create a loving bond that will relieve your relationship stress and increase your happiness and love for each other. Through marriage counseling or couples therapy, I can help you save your relationship before it breaks apart completely. If you long to be "Number One" for each other again and to feel the comfort of the other's arms, contact me to find out how.
You can experience renewed happiness and intimacy!


I invite you to call me for a free 15-minute consultation to discuss your specific needs and any questions or concerns you may have about therapy. If you are ready to get started, you can contact me to schedule your first appointment at phone 828.513.6491 or visit our contact page.
Start today.
Call me for a free 15-minute consultation at 828.513.6491
---
Ready to schedule, call 828.513.6491