Now Providing Online Therapy




Are You Wondering If You Really Need Premarital Counseling?
Are there concerns in your relationship that you want to work through before you tie the knot?
Have you had challenges in your relationship that make you second-guess your future as a married couple?
Are your future in-laws' a possible issue with your partner?
Do you have a difference of faith?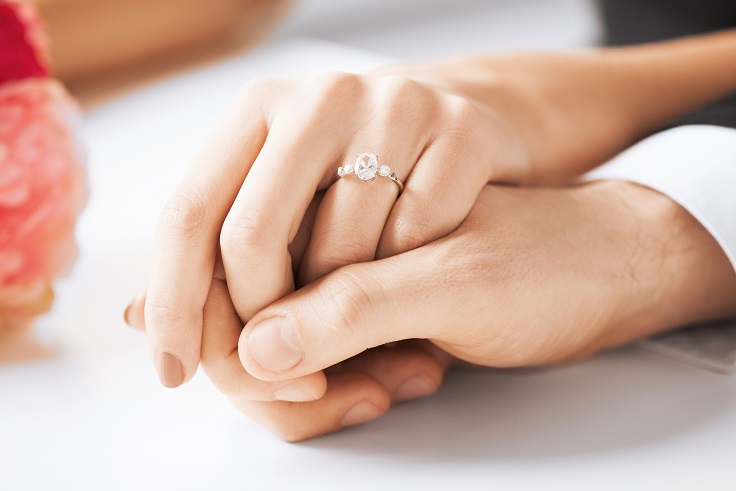 This can be such an exciting and stressful time in your relationship. The two of you have spent so much time, money, and energy preparing for the perfect wedding, but have you considered what it will take to build a secure foundation for your life together? Have you noticed things in your relationship that you were unaware of before? It can be difficult balancing two different sets of values, beliefs, goals, and expectations in a relationship. When you reach these points of disagreement in a relationship, you may begin doubting whether marriage is the right step for you and your partner to take.

Cold feet before a wedding is common, but is it cold feet or a deeper issue? Premarital counseling has shown to be a benefit to all couples who are considering marriage. With the help of a premarital therapist, you and your partner will be able to explore the difficulties and the strengths of your relationship, better preparing you to create a happy and healthy life together.
Premarital Counseling Can Help You Prepare Your Relationship for the Long Term
The goal of premarital counseling is to identify and address any potential areas of conflict in a relationship early on before those issues become serious concerns. It teaches partners effective strategies for discussing and resolving the conflict. Couples at any stage face obstacles in their relationships and I understand that these challenges can be difficult to manage. I am trained and experienced in working with couples who are ready to make the commitment of marriage. I utilize a comprehensive and optimistic enrichment program that is customized to your needs. This allows you and your partner to learn more about each other, your relationship, and yourselves. Working together, your relationship can grow into a healthy and fulfilling bond to prepare you for your future.
The premarital program consists of an online couple assessment that is specifically designed for you. This means you can choose a faith-based, blended-family, or cultural or religious differences assessment based on your unique circumstances. You will take this assessment before your first session. Then, during the program we will cover the following areas:
Strength & Growth Areas
Relationship Dynamics
Communication
Personal Stress Profile
Conflict Resolution
Couple & Family Map
Personality Profile
Financial Management
Relationship Roles
Sex & Affection
Leisure Activities
Children & Parenting and
Spiritual Beliefs.
You will also be introduced to Emotionally Focused Therapy as a way of relating to and reaching for one another to strengthen your marriage.
What Does Premarital Therapy Look Like?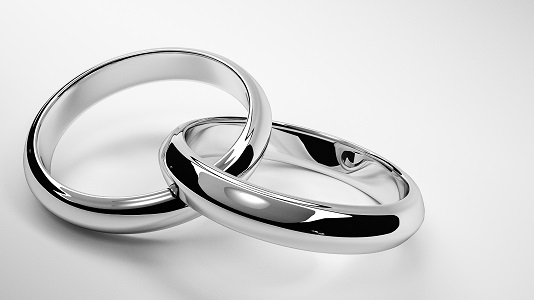 Premarital therapy is 6-8 sessions. You have the option of meeting for 6 one-hour sessions or 3 two-hour sessions. During our sessions, you and your partner will receive customized feedback from your online assessment of your strengths and growth areas and learn important relationships skills.
Premarital counseling will help you and your partner learn more about one another than you may have had time to explore previously. You will engage in exercises that highlight the strengths of your relationship and bring light to areas that have yet to be explored. In the end, you and your partner will leave with certainty about your relationship and will be able to enjoy the final months before you both say, "I Do".


Still Feeling Hesitant about Premarital Counseling?
We already know everything about each other. How can premarital counseling help us?
Premarital counseling is not just for those who are experiencing difficulties or those uncertain whether their partner is the one. It can also be helpful for couples who feel they know everything there is to know about one another. Premarital counseling is also a good "refresher" and can help reignite the closeness, love, and compassion in your relationship. Couples benefit from engaging in exercises that highlight their strengths and the things that are going well in their relationship.
Additionally, premarital counseling offers tips and tools couples can use in the future if problems do occur. As time progresses in a relationship, obstacles will be faced that challenge the strength of the bond such as having children, intimacy, and financial changes. Couples who have tools to utilize during those difficult times can often overcome the most difficult scenarios.

I think this would be helpful, but isn't counseling expensive?
By engaging in premarital counseling, you are making a priceless investment in your relationship and your future. You will gain new insight and tools that you can use throughout your marriage with your spouse to constantly renew your relationship.

Our faith is important to us, will this be considered?
While Christian premarital counseling has been the norm, all relationship will benefit from premarital counseling. So yes, whether Christian, another faith, or mixed faiths' your unique situation will be considered. This dynamic will also be discussed in the program as it relates to the different areas of your lives.
Your wedding day will come and go but your future together is for a lifetime.

You Can Have a Strong Happy Marriage!
Statistics show that 40 - 50% of all marriages end in divorce. Working with an experienced therapist and using a scientifically developed and proven relationship tool, is a great way to get your marriage off to the best start possible!
PREPARE/ENRICH is the #1 premarital assessment.
Using Prepare-Enrich, you will learn to communicate more effectively as a couple, reduce conflict, and increase your relationship satisfaction. Are you ready to deepen your love and understanding of each other?
I invite you to call me for a free 15-minute consultation to discuss your specific needs and any questions or concerns you may have about therapy. If you are ready to get started, you can contact me to schedule your first appointment at phone 828.513.6491 or visit our contact page.
Start today.
Call me for a free 15-minute consultation 828.513.6491
---
Ready to schedule, call 828.513.6491